this post contains affiliate links where I may make a small premium at no cost to you
Here is a list of the things we are loving right now! We have to say they are pretty cool and fun to Make!!!
Aren't they the cutest thing! Easy to make and you can use what scrap fabrics you have! I am making several for my grandkids! What better way to usher in spring, than wearing butterflies in your hair!
2. Upcycled shopping bags from feed sacks
You can upcycle feed sacks and they are attractive as well as durable! We are always looking for ways to keep plastic out of the landfill. There are many beautiful feed sack so the graphics are amazing! Watch for a tutorial coming soon!
3.Jadeite Glassware –
I am obsessed with this green milk glass. I have enough reproductions bought that I can style my shelves in the kitchen. Watch for more on that. I have bought my pieces at Hobby Lobby and Target! I am looking at these Joanna Gaines salt and pepper shakers  on Amazon!
4. Pipsqueaks
I just bought this book of tiny felt animals. I love it so much, the directions read clearly and are very creative. I can't wait to make the whole collection!
5. Podcasts
I listen to several creative ones while I am making things and sewing. I do a weekly one that is an audio or video Podcast called My Creative Corner3. I hope you check it out!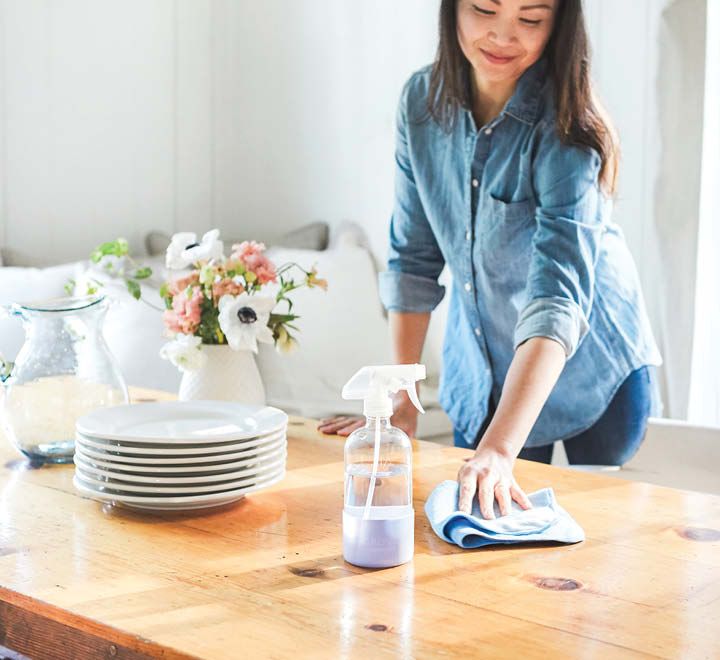 Oh do I love using products from Grove. They are earth friendly and ethically sourced. You can get soaps, home cleaning supplies, health and beauty items. I joined the VIP member and for a low yearly fee I get all my stuff shipped for free. LOVE it!  Use the referral link and I will receive some free products!
7  Knitting I have the knitting bug I am working on a Harry Potter Gryffindor scarf. The pattern is in Charmed knits but it is an out of print book. It is a simple rib knit scarf and easy to knit while watching March Madness!
This is a product I just tried out at a quilt show. It is a sheet of sticky paper you can run through your printer for a design. You peel off the paper on the back and stick it to a project. I see my jean jacket getting all kinds of pretty motifs stitched. And the best part is the paper will dissolve in water when you are done! Check out the free stuff on Sulky's website too!
What are you loving right now? Love to hear about it.
Be Creative,
Vicki